Details
L-Track Massage System
The massage track of the Osaki OS-4000CS is 42", which comfortably reaches from neck to upper thigh on most users. The L-track massage system increases the overall surface area of your back massage and provides much better support in the neck and lower back areas, so you can sit more comfortably and relax a little more deeply. The L-track system provides all the same benefits as an S-track massage system, including a uniform massage across your entire back, and improves your overall back health by allowing the massage rollers access to each vertebra individually.

Space-Saving Technology
Where many massage chairs can require up to 2.5' behind the chair to fully recline, the Osaki OS-4000CS requires a mere 4". Through clever use of a track built into the base of the massage chair, the OS-4000CS can slide forward as it reclines to greatly save on space behind the chair. If space in your home or office comes at a premium, this massage chair is for you.

Lumbar Heat Therapy
Heat is an important part of any massage experience. Located in the lumbar area of the backrest are two heating pads that apply a gentle heat therapy to your lower back. This feature goes a long way to help soothe lower back pain and loosen up tense muscles throughout your back.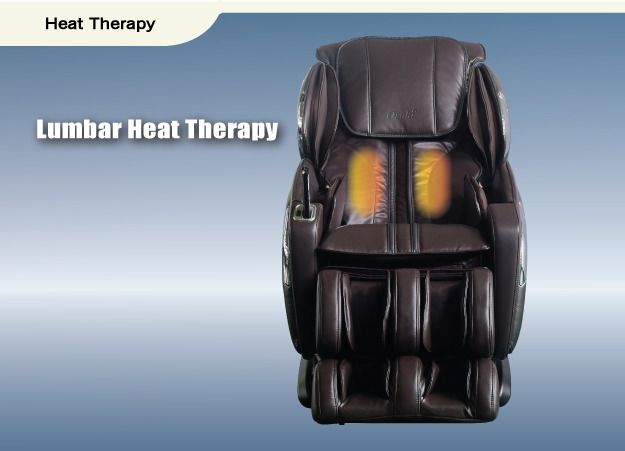 Zero Gravity Position
The Osaki OS-4000CS provides zero gravity capability to improve your massage experience. The zero gravity position was introduced by NASA a few decades ago as a way to reduce stress on astronauts during their flight missions. This position reclines you back and raises your legs above your upper body, which releases your joints and spine from gravity's influence. This release helps your joints and the surrounding muscles decompress, which can cause a feeling of weightlessness throughout your body. Another benefit is that the majority of your bodyweight is focused on the backrest, which helps to improve the intensity of your back massage without the massage chair having to work any harder.

Adjustable-Width Shoulder Massage
A new innovation with the Osaki OS-4000CS is the adjustable shoulder massage. This feature is designed to address one of the most common complaints in the OS-4000T from users with broad shoulders. The shoulder massage was a bit cramped and often made them feel constricted and uncomfortable. With this shoulder adjustment feature, no matter how broad or narrow your shoulders are you can sit comfortable and get a shoulder massage that suits your size and personal preferences.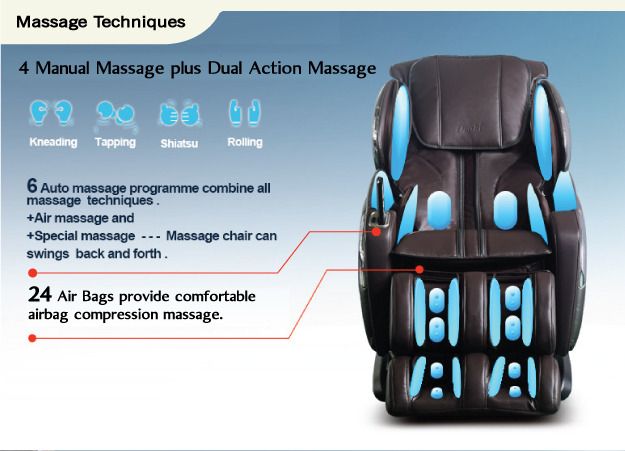 Innovative Remote with USB Charging Station
The remote is very intuitively laid out and is very easy to follow. Simply pick up the remote, turn on the massage chair, choose your favorite massage program, and quickly and easily make your own manual adjustments to your position or the massage. The Osaki OS-4000CS comes with a unique USB charging station attached to the massage chair on the right armrest. This allows you to charge your mobile device while receiving your massage. Simply plug your phone in, grab the remote and enjoy!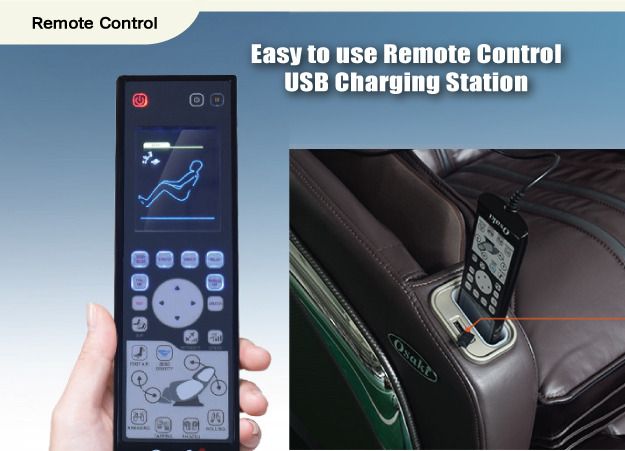 Six Automatic Programs
There are six automatic programs to choose from that combine all of the different massage styles in unique ways to provide relief throughout your body. This includes a unique hip swing feature that will help loosen up your lower back muscles.
Four Massage Styles with Dual Action Feature
The Osaki OS-4000CS includes four of the most popular massage styles as well as the ability to combine them to bring your manual massage experience to an all new level. These massage styles are Kneading, Tapping, Shiatsu, and Rolling.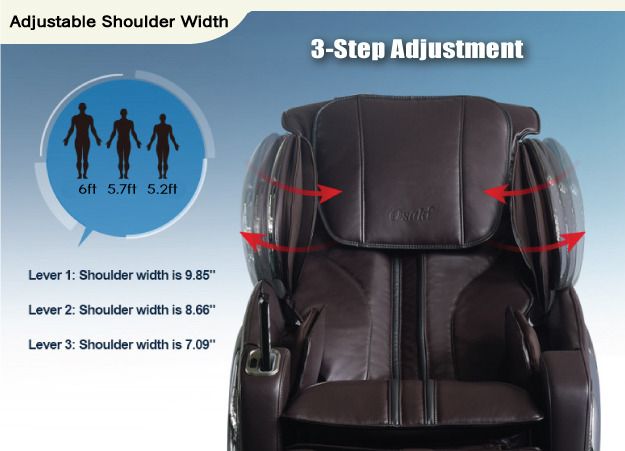 Full-Body Airbag System - 24 Airbags
Like most massage chairs, the Osaki OS-4000CS is outfitted with a full body airbag system that provides a comfortable compression massage throughout your body. The difference in the OS-4000CS is that it only uses 24 airbags to cover the same amount of surface area as previous versions. A lower number of airbags means that there are fewer valves and lower stress on the chair every time one inflates. This causes the chair to consume less power and makes it more durable.
Spring-Loaded Footrest Extension
The footrest in the Osaki OS-4000CS is easily extendable to accommodate taller users with longer legs. Simply press your feet down on the bottom of the leg rest and relax when it is at a comfortable extension. The spring action ensures your foot massage stays uniform no matter how far the ottoman is extended.

Body Scanning Technology
When you sit down and turn on this massage chair, the massage rollers glide up your back to map your unique curves and the height of your shoulders. This ensures that no matter what massage routine you have chosen, it will feel personalized.

Free Ground Shipping (Continental U.S. Only)
Excludes: Alaska/Hawaii
Ship Within: 2-3 weeks
No Sales Tax

Return Policy: No returns accepted for this item. Customer has 30 days to exchange this item for a different model.
Click Here to Read Full Return Policy
You may also be interested in the following product(s)
Special Price $1,381.20

Regular Price: $1,818.00

Total 24.02% off

Special Price $358.20

Regular Price: $597.00

Total 40.00% off